Nebbia
ESSENTIAL Shorts
Product Number: 177
---
×
Nebbia Men Size Chart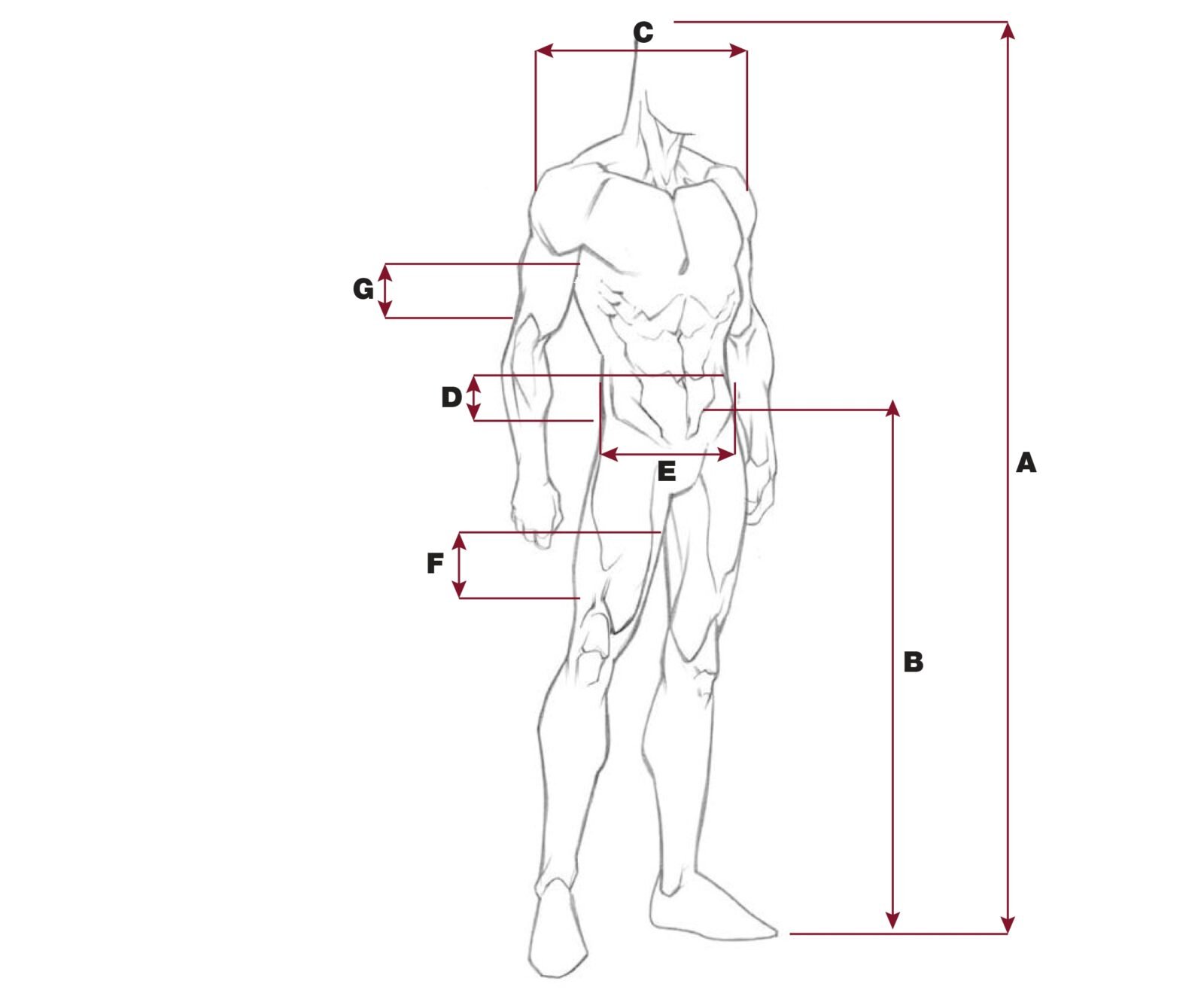 | Size | M (cm) | L (cm) | XL (cm) | XXL (cm) |
| --- | --- | --- | --- | --- |
| A Height | 163-170 | 170to 178 | 178-186 | 186-192 |
| B Length | 92-96 | 96-100 | 100-104 | 105-110 |
| C Chest | 107 | 115 | 122 | 130 |
| D Waist | 85 | 90 | 95 | 100 |
| E Hips | 95 | 100 | 105 | 111 |
| F Thight | 55 | 60 | 65 | 70 |
| G Biceps | 38 | 42 | 45 | 48 |
| Size | M (IN) | L (IN) | XL (IN) | XXL (IN) |
| --- | --- | --- | --- | --- |
| A Height | 64.2″-67″ | 67″-70″ | 70″-73.2″ | 73.2″-75.5″ |
| B Length | 36.2″-37.7″ | 37.7″-39.4″ | 39.4″-40″ | 40″-43.3″ |
| C Chest | 42.1″ | 45.3″ | 48″ | 51.2″ |
| D Waist | 33.5″ | 35.4″ | 37.4″ | 39.4″ |
| E Hips | 37.4″ | 39.4″ | 41.3″ | 43.7″ |
| F Thight | 21.6″ | 23.6″ | 25.5″ | 27.5″ |
| G Biceps | 15″ | 16.5″ | 17.7″ | 18.8″ |
| | | | |
| --- | --- | --- | --- |
| Free worldwide delivery above $150 | Free UAE delivery above 300AED | Free UAE exchange | Cash on delivery within UAE |
two side pockets
unfinished design
sewn rubber in the waist area
soft material pleasant to the touch
iconic NEBBIA lampas on the sides
88%COTTON 12%POLYESTER
Estimated delivery time:
UAE orders 1-2 bussiness days
International orders 3-5 business days
Free worldwide delivery above $150
Free UAE delivery above 300AED
SKU:

177BK
Categories: Men, Nebbia, Shorts, Sportswear New Arrivals
Tags: fitness clothes, fitness clothes UAE, Fitness online shop Dubai, gym clothes, running leggings, Workout clothes, workout cloths dubai, Workout Leggings, workout leggings Dubai, workout leggings uae
We know that you need something to make you feel exceptionally good in the gym. We know that you choose to go there so you can feel proud and satisfied with yourself and not think about whether your clothes fit you. We want to pay tribute to every determined fitness guy or a classic fitness beast. We have refreshed a long-favorite style and a proven cut, adding a few details that will not only make you look good but mainly motivate you whenever you feel like skipping a leg day;)
Loose fit, perfectly chosen material, and laces in the waist area – all this is a guarantee to make you feel comfortable in these shorts during any training but also during your free time. So get up and show off your calves!
Only logged in customers who have purchased this product may leave a review.
You may also like…
Chat with us